Low inflation has been a thorn in the Fed's side throughout this expansion, and it's a big part of the reason that the central bank has cut back its rate-hiking plans for the cycle.
Fed officials say they target 2 percent inflation symmetrically — meaning they're equally unhappy about overshoots and undershoots — but they've been on the low side since they formally adopted that target back in 2012. The Fed isn't alone: from Japan to Europe, central banks are struggling to meet their inflation goals.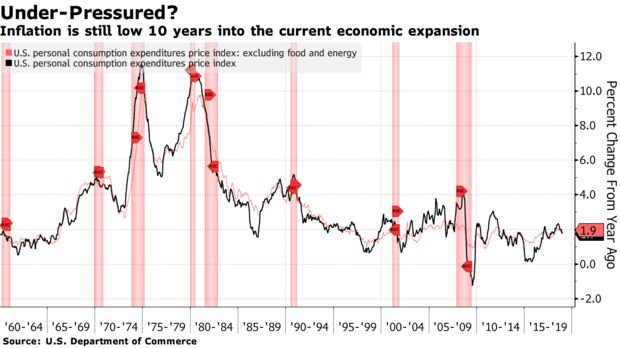 Despite that, the tepid progress has come as a surprise to U.S. policy makers, who believed America's hot labor market would push price indexes higher, faster. Officials had expected inflation to climb to 2.1 percent in 2020 and 2021 — until Wednesday. They no longer expect to overshoot their 2 percent goal at all, their newest economic projections show.